S for IT visits Secondary and Primary Schools (with photos)
The Secretary for Innovation and Technology, Mr Alfred Sit, and the Vetting Committee on "IT Innovation Lab Programme in Schools" visited PLK Dr Jimmy Wong Chi-Ho (Tin Sum Valley) Primary School and Man Kwan Pak Kau College on 21 October 2021 to keep abreast of the schools' views on the "IT Innovation Lab in Secondary Schools" Programme and the "Knowing More About IT" Programme. Mr Sit took the chance to listen to views of teachers and students and encouraged students to seize the opportunities to learn and actively participate in STEM (science, technology, engineering and mathematics) activities and competitions to broaden their knowledge and widen their exposure.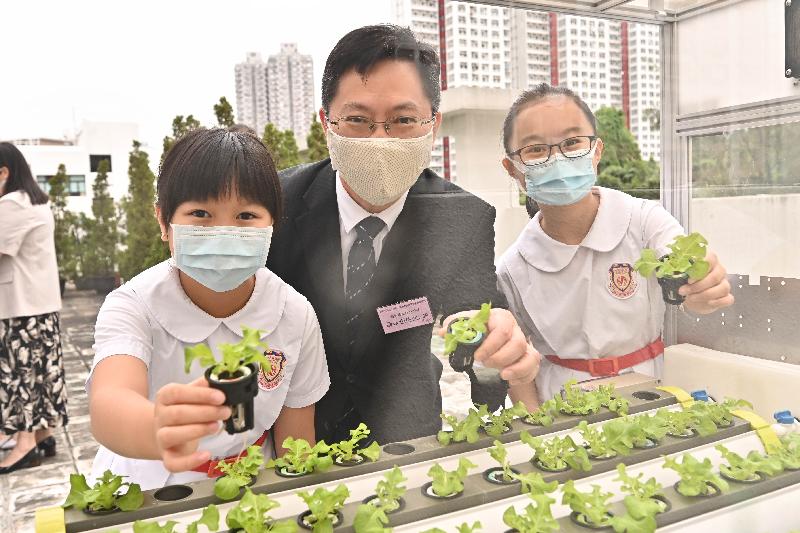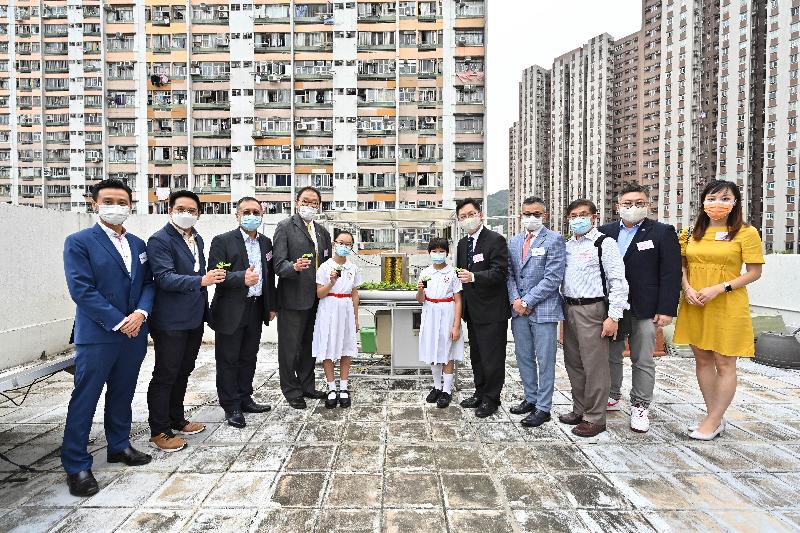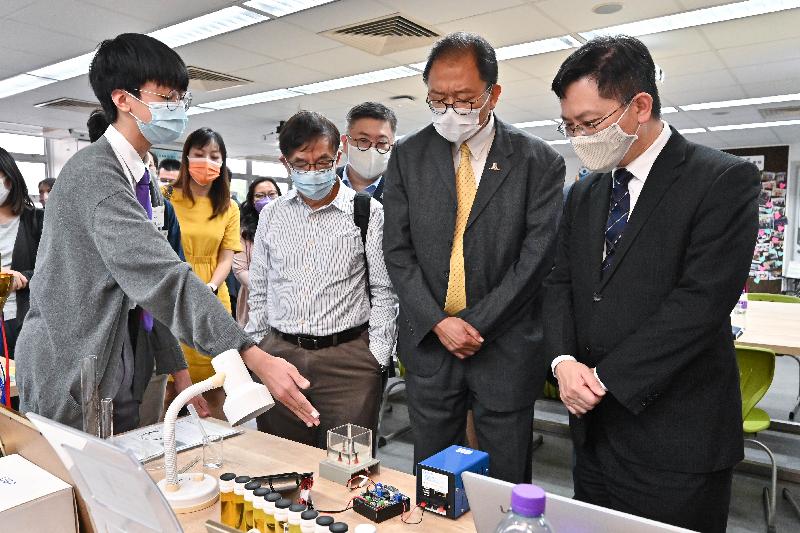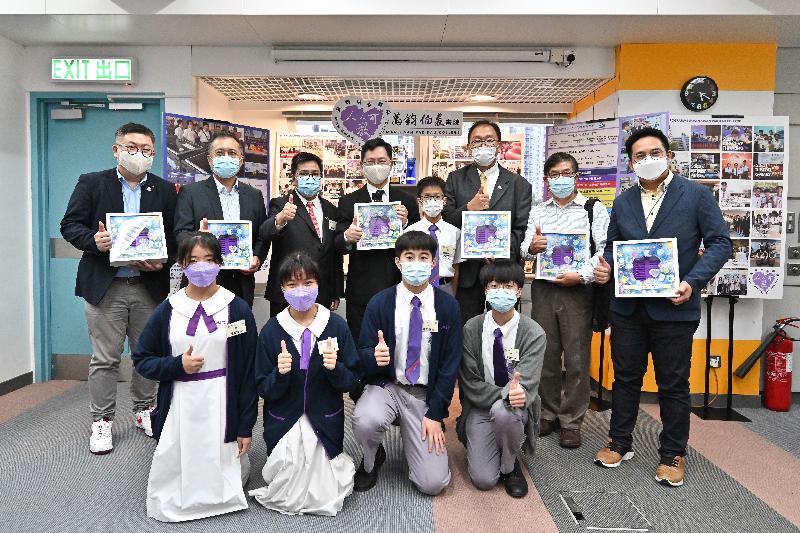 For details, please visit the Government Press Release (https://www.info.gov.hk/gia/general/202110/21/P2021102100415.htm) or the Innovation and Technology Bureau Facebook Page (https://zh-hk.facebook.com/ITBHK/videos/166945692237622).